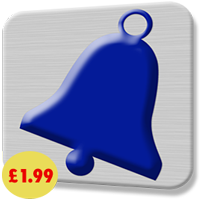 Version 5.1.0
Version 4.0.3
Listen to Radio Caroline on your iPhone, iPad or iPod Touch.
This version adds our 'Listen Again' feature – if you miss a show simply replay it later. Other features include the name of the current playing track and, for special broadcasts from our radio-ship, we can temporarily add a bespoke stream and programme schedule.
You can view our full programme schedule and set programme 'alarms'.
For listening, we offer a number of stream bitrates to suit most situations and a player with an 'Auto restart' system to assist in areas of poor signal. This is particularly handy when on the move. Find out what was happening on this day in past years on our 'This Day' page or browse our presenter's profiles if you wish.
Requirements: Compatible with any Apple device capable of running iOS 12.0.0 or above.
Installing on an iPad: If you are told the app is not compatible with your iPad, on its App Store page go to Filters -> Supports and temporarily change to 'iPhone only'.
---
If you have bought our app and have any problems or further questions please contact webmaster@radiocaroline.co.uk